INVITE A SPEAKER TO YOUR CHURCH
Help us spread the message of the persecuted church by inviting a speaker to visit your church, event or conference to speak about persecution and the ministry of Voice of the Martyrs.
Learn More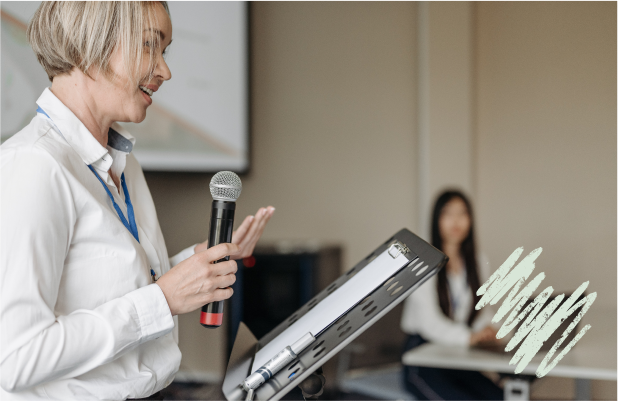 BE A VOICE
Becoming a Voice for the Voice of the Martyrs requires a commitment to serving the persecuted church and spreading awareness about their persecution.
Apply Now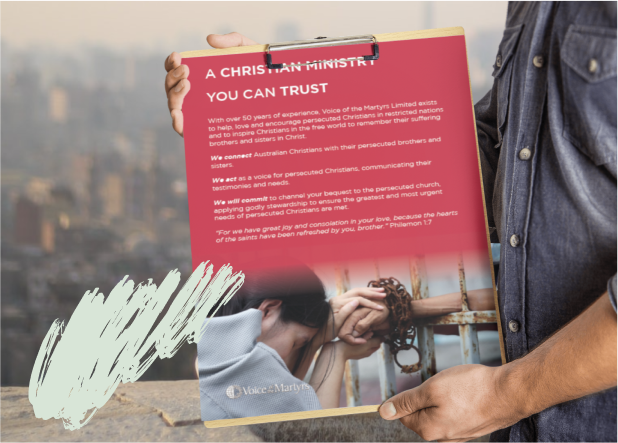 FUNDRAISE FOR US
Set up a fundraising event within your church and community to help you raise funds for Voice of the Martyrs campaign projects.
Learn More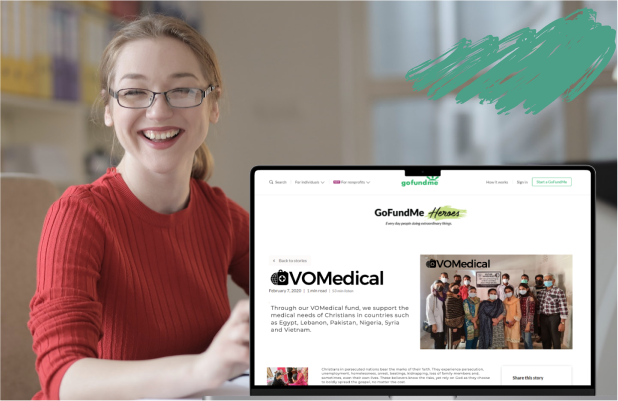 CHURCH VISITS
Find out where our team will be this upcoming month.
Learn More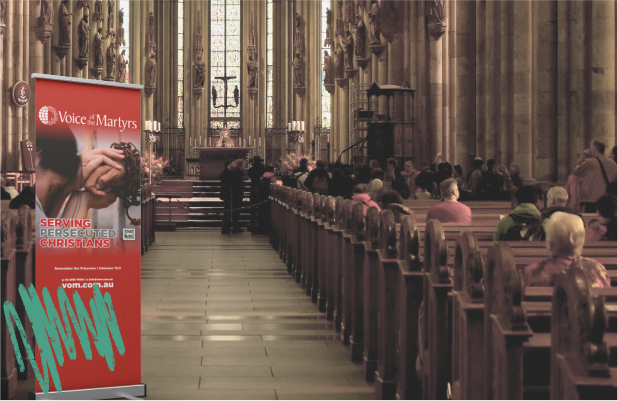 WHY SUPPORT VOICE OF THE MARTYRS?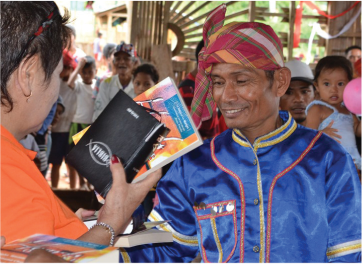 WE HAVE MORE THAN 50 YEARS HISTORY
Since 1969, Voice of the Martyrs Australia has been giving hope to persecuted Christians around the world.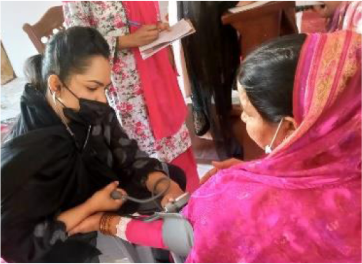 100% OF ALL DONATIONS ARE GIFTED
100% goes to projects You can trust that 100% of donations given to Bibles and Literature, Front Line Ministry, Families of Martyrs, VOMedical and any of our campaigns, is used to fund overseas projects.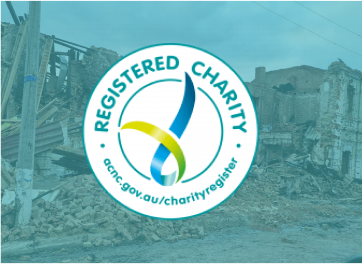 REGISTERED CHARITY ORGANISATION
We are an Australian-based registered charity. VOM is an endorsed deductible gift recipient (DGR) by the Australian government. This means you can claim tax deductions for all donations of $2 or more (Aus residents only).