COUNTRIES
Voice of the Martyrs international works in 
68 countries.
LIFE PACKS DISTRIBUTED
Over 8,700+ life packs were distributed by 
Voice of the Martyrs Australia in 2022.
WHAT WE ACHIEVED IN 2022
Last year was the most impacting since 1969. What this means is that we have sent the largest amount of funds to help persecuted Christians in one year. In addition to this, we embarked upon an initiative to create awareness of the plight of persecuted believers outside of Australia. These are also countries in our region that face the same challenges from an aggressive communist Chinese government, radical Islam and secularism.
Sadly, with the state of the world today we find an even greater need for our resources as the pushback Christians face for just following Christ and His example brings with it much strife. But this is expected, as God's Word reminds us!
Thank you for standing with us and making an impact in the lives of Christians who suffer for the gospel all over the world. While sometimes the task can seem overwhelming, we are encouraged by the testimonies of those we are able to assist in deed and prayer. In encouraging those who suffer we have seen the gospel reach many, even persecutors of Christians!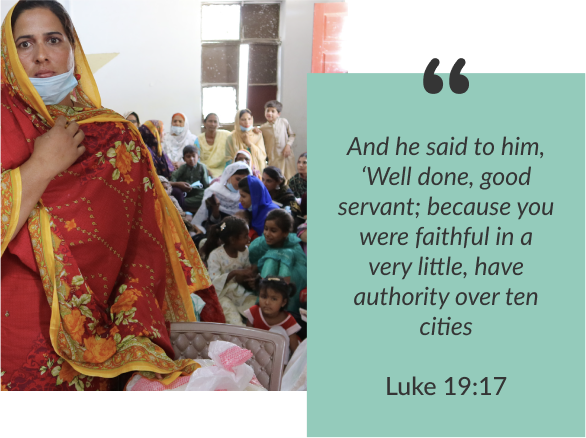 2022 RESOURCE ALLOCATION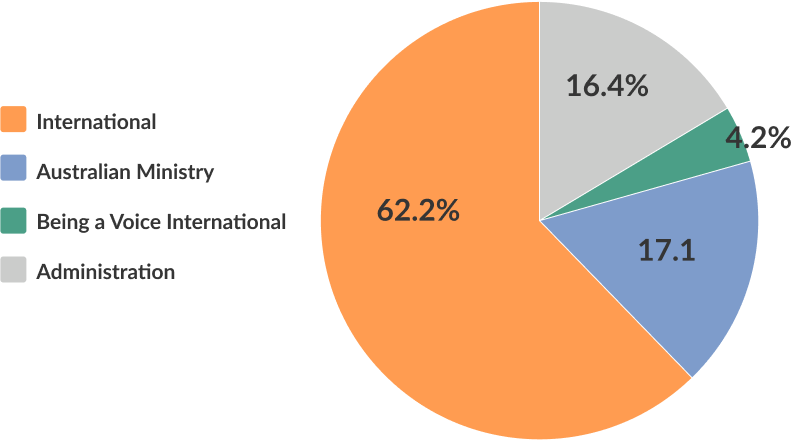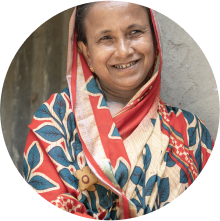 International Projects
VOM's international projects are overseen by our local contacts or are achieved in cooperation with partner ministries. These select examples have been chosen to provide an overview of how Voice of the Martyrs encouraged and assisted persecuted Christians with the help of our supporters in 2022. Many of these projects will be repeated in 2023.
Equipping the Chinese Church through Training and Literature Distribution – China
Chaldean Bibles – Iraq
Bibles Plus – Brunei, India, Indonesia, Iran, Myanmar, Philippines, Pakistan, Vietnam
Safehouses for Persecuted Believers – Egypt, Algeria
Vocational Training for Women – Pakistan
Livelihood Support for Women and Children – India
Provision for Families of Martyrs or Prisoners – Myanmar
Medical Testing and Treatment – Pakistan
Support for Front-line Workers – Brunei, Egypt, Ethiopia, India, Indonesia, Iraq, Jordan, Malaysia, Myanmar, Nepal, Philippines, Vietnam
Medical Clinic and, Bible School for Pastors and Evangelists – Nigeria
Front-line Worker Retreats – Indonesia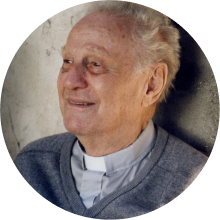 Australian Ministry
The VOM Ministry Fund aims to help us be a voice for the persecuted church, here in Australia. By acting as a voice, we are able to raise awareness, prayer support and funds for those suffering in restricted nations. The VOM Ministry Fund supports the Australian office and local initiatives and also funds project shortfalls and emergency projects. This fund supports the production of a monthly newsletter, radio broadcasts and social media platforms to inform and update supporters on international news and projects.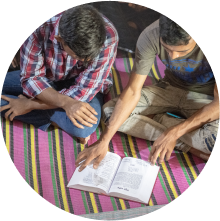 Being a Voice International
VOM Australia is creating awareness of the plight of persecuted believers in the Philippines and the Pacific Islands. This helps to raise much-valued prayer support for persecuted believers, our ministry and our projects.