The first request of persecuted Christians is always, "Please pray for us!"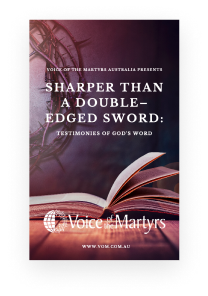 Sharper than a Double-edged Sword: Testimonies of God's Word
Take the time right now to pray for the safe distribution of Bibles in the world's most difficult and dangerous mission fields. Brave men and women are risking arrest, imprisonment beating and even death to bring God's Word to those who otherwise might never receive it.
Complimentary Download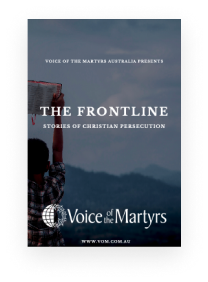 The Frontline: Stories of Christian Persecution
Christian persecution is a sad reality in many parts of the world. Here are just a few examples of the many stories of Christian persecution around the world. It is important to remember and pray for those who are facing persecution for their faith, and to work towards promoting religious freedom and tolerance.
Complimentary Download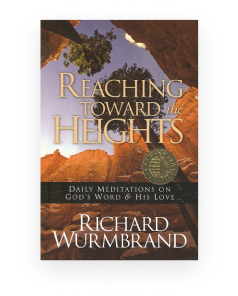 Reaching Toward the Heights
Daily meditations on God's Word and His love. By Richard Wurmbrand.
Complimentary Download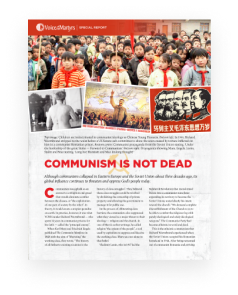 Communism is Not Dead
Although communism collapsed in Eastern Europe and the Soviet Union about three decades ago, its global influence continues to threaten and oppress God's people today. Download your complimentary copy of VOM's special four-page report, Communism is not Dead, and read how communist governments continue to actively persecute our Christian brothers and sisters in China, Vietnam, Laos, North Korea and Cuba.
Complimentary Download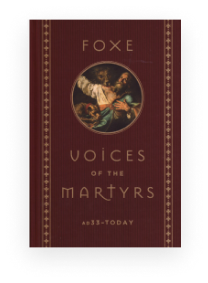 Foxe Voices of the Martyrs - 7 Day Devotional
For 2,000 years, Christians have courageously triumphed over beatings, stonings, burnings and every form of evil to boldly proclaim the truth of Jesus Christ. Foxe: Voices of the Martyrs, AD 33-Today is their story and your Christian heritage. In the 16th century, English preacher John Foxe created what would later be called the "second most important book in history" after the Bible: Foxe's Book of Martyrs. With dozens of images, modernised English and up-to-date accounts of martyrdom, Foxe: Voices of the Martyrs includes testimonies not only of Foxe's heroes from the early church to the Reformation but also testimonies of those martyred during the Enlightenment, the Industrial Revolution, throughout the 20th century and up to today.
Complimentary on VOM App